I know, I'm such a girl. I love things that come in size tiny.

So anyway I was eating dinner at my Aunt's house on Saturday when she pulled out the mini tea set. NO JOKE. We used it like forreal. I mean I had a tiny tea set when I was little but I didn't actually drink tea out of it. Yee!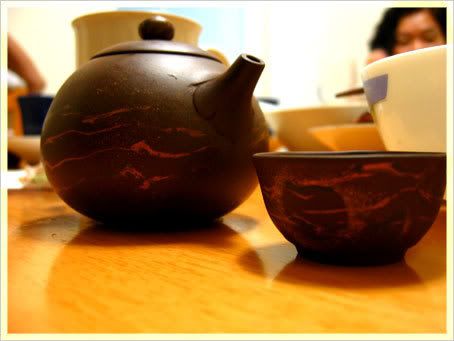 Mama teapot next to baby teacup.



The duo in action.

Then I got really excited and looked around the house for things that would show you guys how tiny these things are.




Next to a set of keys!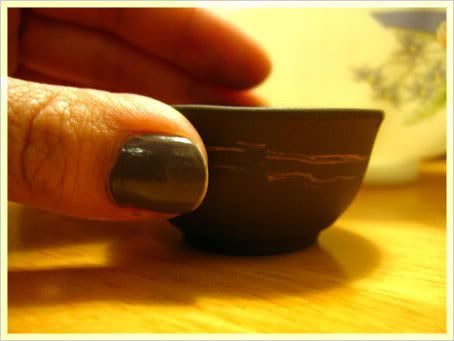 I won't lie. I was pretty giddy, I felt like a giant!

Then this week I decided to bake these things.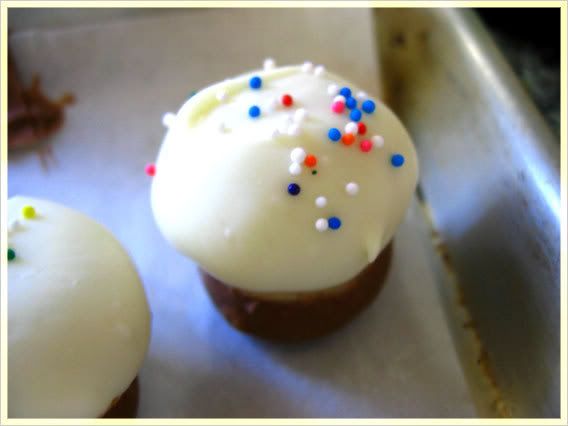 MINI CUPCAKES. Shoot. I just realized I should've taken a picture of them next to a quarter. Which is about how big they are.
I made these using http://www.bakerella.blogspot.com
She made these really cute cupcake lollies that I wanted to make.
After making these babies I realized that I probably should have bought the cookie cutters for the bottoms, since my cupcakes look like mushrooms covered in chocolate.
I know, they look like whole wheat muffins covered in frosting haha. But they're really cute and not too sweet. Yay.
Instead of using candy bark I just used milk/white chocolate. And instead of m&ms I used strawberry milkshake whoppers.
The cake is french vanilla. (Instant cake mix, I was really eager to make these things so I got lazy. Next time I'll bake from scratch.)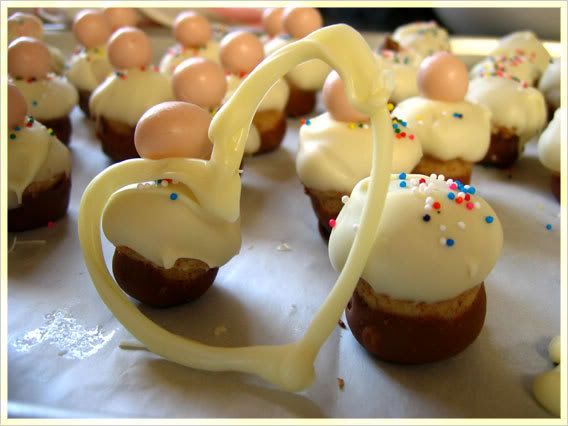 I had extra chocolate left over so I made a heart. Man I loved working on this.
I also experimented with instead of dipping chocolate I piped it out on top to look like real frosting on an actual cupcake.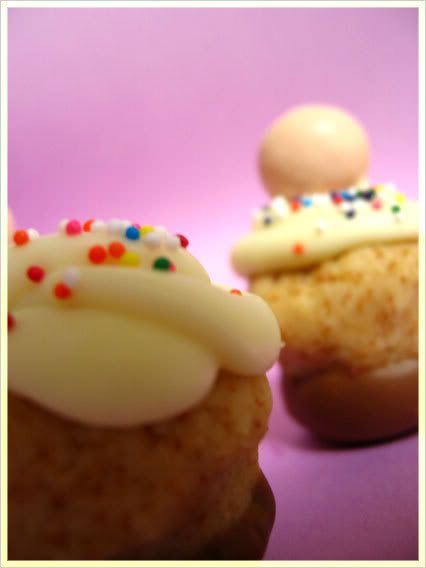 As you can see, bakerella inspired me to try using backdrops for pictures. Those two cupcakes were the ones I piping chocolate on.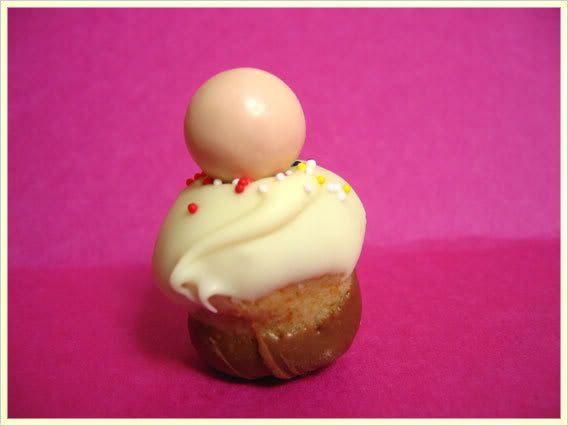 One of my favorite ones, IT'S ROUND AND CHUBBY!
Haha, I realize one picture is enough, but I got really excited.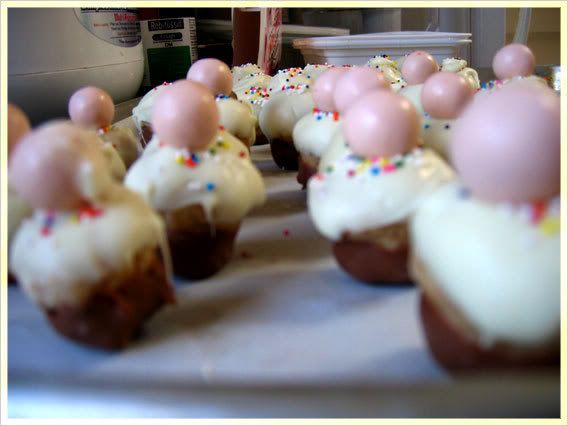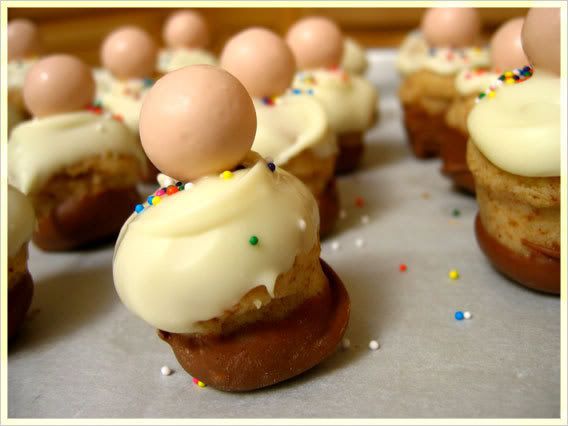 Attack of the cupcake army!

In and Out!
- Lona